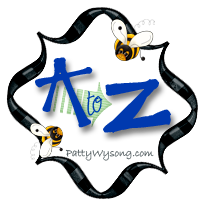 We'd love to have you join the fun, either blogging your way through the alphabet with us, or simply visiting. =) We dearly love visitors.
This week is
the letter L.
If you're joining in the meme, be sure to link up with us at the end of this post. Since this is a blog hop, you can grab the code for the linky down there too.
Find more info about the A to Z meme here.
~*~*~*~
First, never, and I do mean NEVER, plan to post about life in a lull season.
Why? Because Life will hear and go bonkers on you.
Really.
Very rarely do I get to stay in a routine--it just doesn't happen for me due to the nature of our lives. And that's okay--it makes me appreciate it that much more when I do.
Lately I've been tiptoeing through this lull in my life, knowing it was just a temporary thing. I've soaked in the moments of quiet and even solitude--not even visiting Facebook or my blog here.
It's been a time of recharging and enjoying.
I've gotten things done in my home, dug into my Bible study, had fun with my fiction writing, and taken great strides with Toby.
It's been wonderful. I love living a quiet life.
But I suspect my lull has come to an end. It's been good, though.
So tell me, what have YOU been doing lately?
~*~*~*~
If you're joining us for the
A to Z meme
by posting on your blog this week about the
letter L
, be sure to add your name and the link to that particular post in the linky gadget here. Also, if you don't have the linky gadget on your site, click the link to get the code so you can add it.